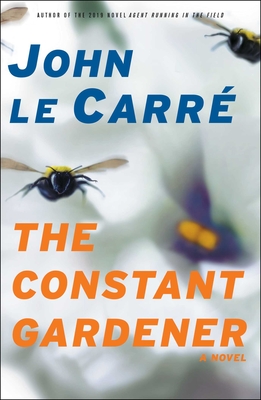 The Constant Gardener: A Novel
Publication Date:
February 3rd, 2004
Usually Arrives Within 7-10 Days
Description
The Constant Gardener is a magnificent exploration of the new world order by New York Times bestselling author John le Carré, one of the most compelling and elegant storytellers of our time.
The novel opens in northern Kenya with the gruesome murder of Tessa Quayle -- young, beautiful, and dearly beloved to husband Justin. When Justin sets out on a personal odyssey to uncover the mystery of her death, what he finds could make him not only a suspect among his own colleagues, but a target for Tessa's killers as well.
A master chronicler of the betrayals of ordinary people caught in political conflict, John le Carré portrays the dark side of unbridled capitalism as only he can. In The Constant Gardener he tells a compelling, complex story of a man elevated through tragedy, as Justin Quayle -- amateur gardener, aging widower, and ineffectual bureaucrat -- discovers his own natural resources and the extraordinary courage of the woman he barely had time to love.
Praise for The Constant Gardener: A Novel
David Halberstam Amazingly seductive, pulling you in deeper all the time.
Boston Sunday Globe Tough-minded, fast-moving, and uncompromising. The Constant Gardener is a tale of personal transformation...eloquent...civilized and forceful.
The Washington Post Book World Brilliant.
The Sunday Telegraph (London) A powerful, moving novel...essential reading.